Ben Son Mosquito Live 2023
Bookings: 0031 475350850 MSD Productions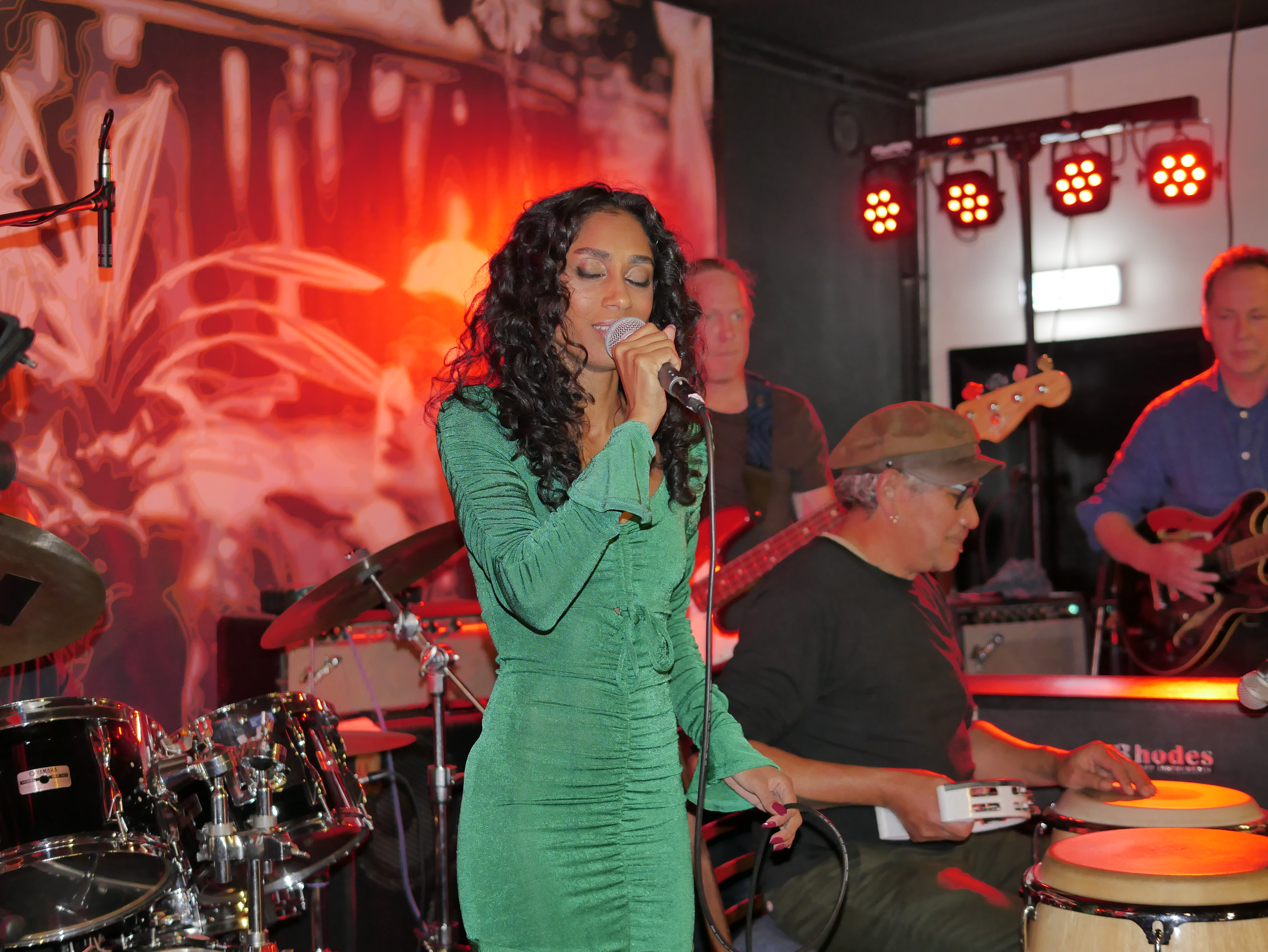 The musicians of Ben Son Mosquito bring different styles of music together:
soul, jazz, funk, blues-rock, and pop-jazz. The neat bass rythms of Roel van der Zalm
combined with Roy Vogel's drum performance creates a good foundation for
Frank's guitar and piano performance and Nishanti's beautiful voice.  
With live performances funky horns join them to spice up the music flavour.
The music is composed by Frank Koene
and the lyrics are written by Nishanti Dragstra.
You can find this music at Spotify
MSD Productions
Heinsbergerweg 45
6045 CC Roermond
+31 (0)475350850
info(@)bensonmosquito.nl
Follow Ben Son Mosquito on Spotify
Ben Son Mosquito